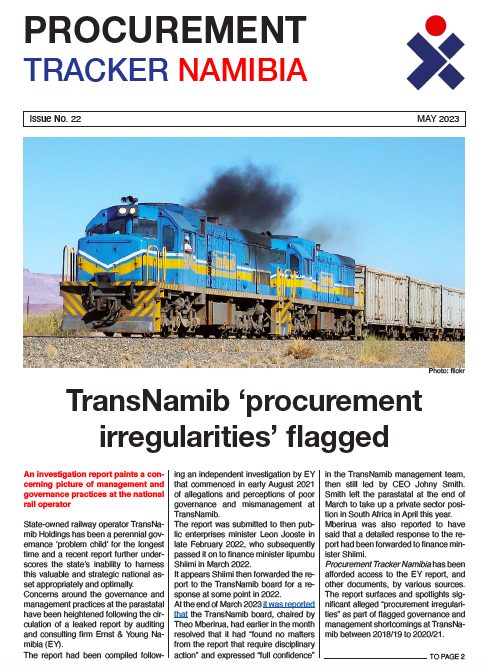 In this edition of Procurement Tracker we look at at what a recent investigation report said about TransNamib's procurement practices. In addition, the governance risks in the upstream petroleum sector are put under the spotlight. The bulletin also gives an update on the recent controversial health tenders.
THE non-transparent manner in awarding mining licences and the failure to explain changes of ownership contribute to corruption in Namibia.
The Republikein reports on the Transparent Oil website.