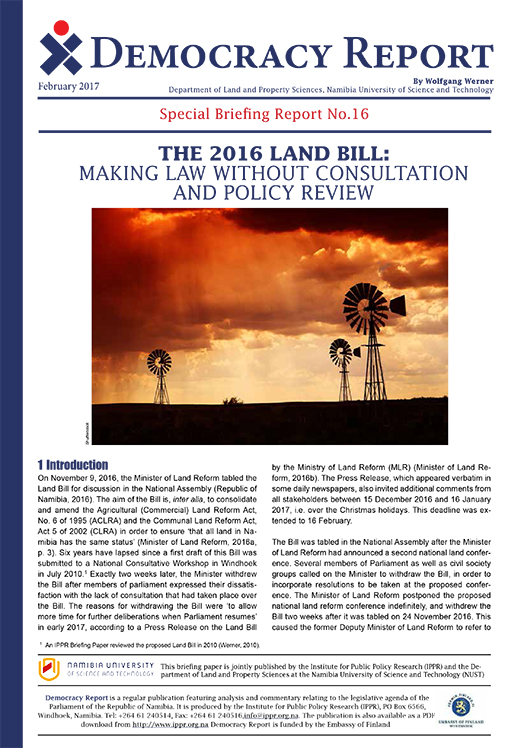 Ahead of the national dialogue on land, this paper looks at the latest draft of the Land Bill. This Bill was the subject of considerable controversy, as government seemed intent on passing it before the national dialogue.However, the bill was withdrawn after being introduced at the end of 2016, and earlier this year the President […]
The Namibian Sun reports on our latest briefing on the land bill (full report here). Please note that as of writing, reading articles in the Sun requires registering with their service.
This briefing paper reviews the new proposed land bill.