Government's efforts to finalise a combating of trafficking in persons law, in line with its stated objective to improve efforts to combat human trafficking in Namibia, is a step in the right direction.
The latest issue of 'Perspectives on Parliament', a regular bulletin by the Democracy project of the Institute of Public Policy (IPPR) noted that "despite its shortcomings, the Bill represents a step forward in fighting human trafficking in Namibia".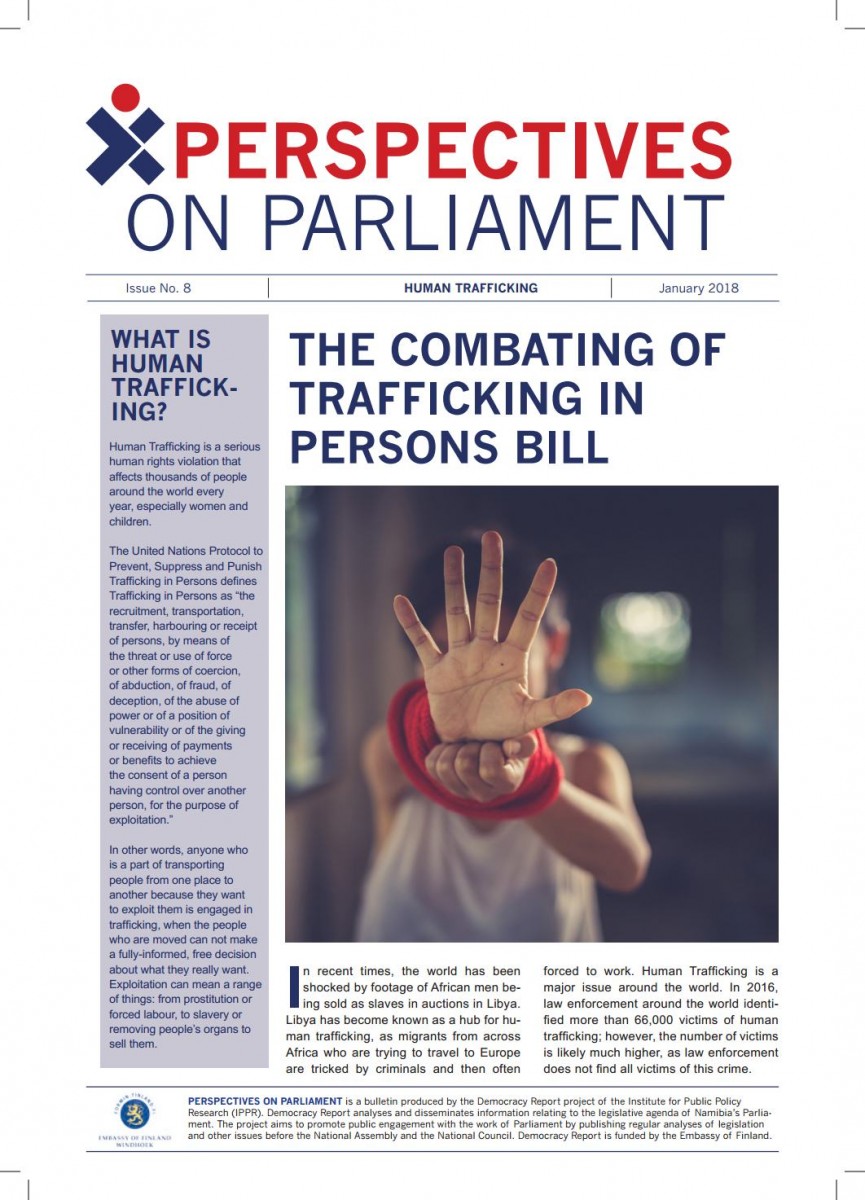 Parliament is discussing laws to combat human trafficking. We explain what's happening.