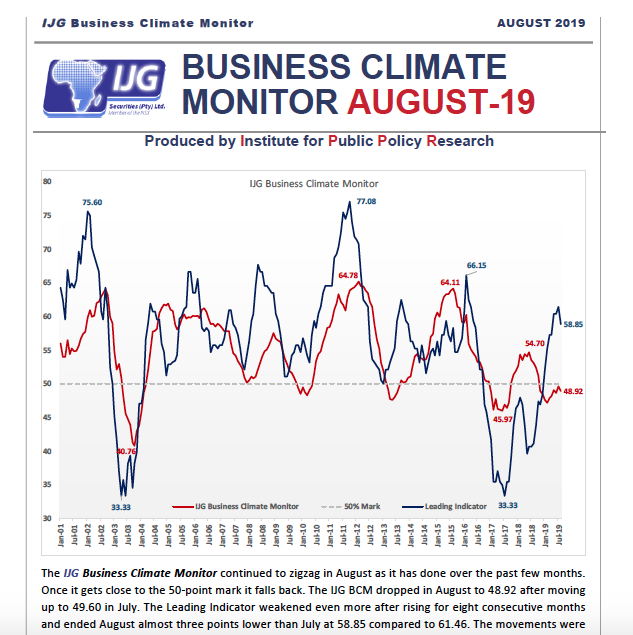 The IJG Business Climate Monitor for August 2019 continued to suggest that the economy has not yet gained sufficient momentum for a robust turnaround. The question remains: what can be a driver for economic growth in the short term?
Staff Reporter – The IJG Business Climate Monitor stood at 52.5 points in August, continuing the downward trend that started in July 2018.
"However, the decline of the IJG BCM slowed down to 0.7 points compared to July when it lost 1.2 points," says the Institute of Public Policy Research (IPPR), compilers of the monitor.
The leading indicator, which predicts future trends, increased by 0.5 points to 41.2 points by the end of August.
"Although remaining under the 50 point mark and therefore still indicating an economic contraction, the slight upward trend, if continued, indicates that the economy is gaining some momentum again," the IPPR says.